Product Description
Details
A light-weight portable phone mount for the Samsung Galaxy S6 Edge Plus + mobile smartphone.
Attaches in seconds to any golf bag, simple yet very effective.
Dedicated cradle holds your phone securely leaving all function areas accessible.

Suitable for most golf bags including popular choices from Asbri, Ben Sayers, Callaway, Cobra, Fazer, Mizuno, Motocaddy, Jack Nicklaus, Nike, Ogio, Ping, Ram, Slazenger, Srixon, Wilson etc..

This patented golf bag clip attachment is so easy.
The bespoke cradle simply slots on and allows your phone to be viewed horizontally or vertically - great for Golf, Scoring, Maps & SatNav applications.
The video below is an example for the attachment and may not show your phone or cradle.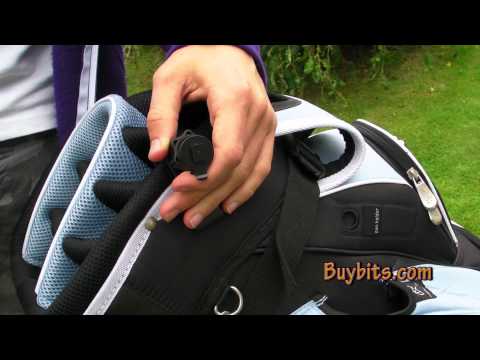 Ultimate Addons Golf Bag Clip for Any Ultimate Addons Case or Cradle - YouTube
Video will open in a new window
Due to the bespoke design of the phone cradle is not suitable for use with a case or skin.
An alternative mount with an adjustable cradle which will accommodate a case is also available from BuyBits.
Additional Information
Additional Information
| | |
| --- | --- |
| Bullet 1 | A light-weight portable phone holder for the Samsung Galaxy S6 Edge Plus + mobile smartphone. Attaches in seconds to any golf bag, simple yet very effective. |
| Bullet 2 | Dedicated Galaxy S6 Edge Plus + cradle holds your phone securely leaving all function areas accessible. |
| Bullet 3 | Suitable for most golf bags including popular choices from Asbri, Ben Sayers, Callaway, Cobra, Fazer, Mizuno, Motocaddy, Jack Nicklaus, Nike, Ogio, Ping, Ram, Slazenger, Srixon, Wilson etc.. |
| Bullet 4 | The bespoke cradle allows your phone to be viewed horizontally or vertically - great for Golf, Scoring, Maps & SatNav applications. |
| Bullet 5 | Due to the bespoke design of the phone cradle it is not suitable for use with a case or skin. |
| Manufacturer | BuyBits |
| Fits Samsung | Samsung Galaxy S6 Edge + PLUS |
| Brand | Samsung |
| Mounting Type | No |
| Colour | No |
| EAN DNU | No |
Reviews
Product Tags
Related Products