Product Description
Details
Flexible Phone Camera Tripod (sku 14826)
SKU: 14826
This lightweight Flexible Camera Tripod is an ideal way to take sturdy, steady shots or video footage with your mobile smart phone.
30cm tall, this tripod is discreet and compact, making it an easy addition on camping trips, holidays or family outings.
This tripod is supplied with the Ultimate Addons 3 prong camera adaptor along with a universal phone cradle
Unlike bespoke dedicated cradles the arms of this holder are adjustable to accommodate different makes & styles of case.
Function areas remain fully accessible.
Fits phones with a minimum height of 65mm and a width of between 40mm - 80mm. This allows phones of many different sizes to be used in conjunction with the flexible tripod.

Standard 1/4" camera screw fitting on the top of the tripod allows camera's and video camcorders to be attached directly in the traditional way.
As with many items from the Ultimate Addons range using the 3 prong attachment, this camera mount is compatible with the selection of bespoke phone cradles & cases available separately.
Features include:
- Flexible legs, to allow the tripod to be positioned on any surface, even uneven ones or to be wrapped around objects such as trees or railings.
- Rubber feet for sock absorption, allowing steady photographs and eliminating shaky video recording.
- 1/4 inch screw compatible with most camera or camcorders on the market.
- Secure device fitting. The 1/4 inch screw works in conjunction with a rubber base which can be tightened to allow extra security and stability.
- Adapter to connect 1/4 inch screw onto any Ultimate Addons cradle or case, with 360 degrees rotation.
- Includes adjustable phone cradle.
What's included?
1 x Ultimate Addons camera tripod
1 x 3 prong adaptor
1 x Adjustable cradle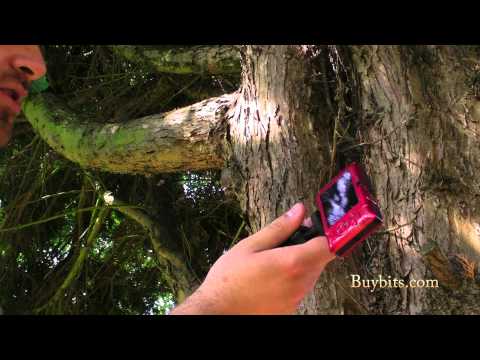 Ultimate Addons Flexible Camera Tripod & Phone Mount - YouTube
Video will open in a new window
[isdntekvideo]
Additional Information
Additional Information
| | |
| --- | --- |
| Bullet 1 | This lightweight Flexible Camera Tripod is an ideal way to take sturdy, steady shots or video footage with your mobile smart phone. |
| Bullet 2 | 30cm tall, this tripod is discreet and compact, making it an easy addition on camping trips, holidays or family outings. |
| Bullet 3 | Unlike bespoke dedicated cradles the arms of this holder are adjustable to accommodate different makes & styles of case. |
| Bullet 4 | 360 degrees rotation. Fits phones with a minimum height of 65mm and a width of between 40mm - 80mm. This allows phones of many different sizes to be used in conjunction with the flexible tripod. |
| Bullet 5 | What's included? 1 x Ultimate Addons camera tripod 1 x 3 prong adaptor 1 x Adjustable cradle |
| Manufacturer | BuyBits Addons |
| Brand | Ultimate Addons |
| Mounting Type | Tripod |
| Colour | Black |
| EAN DNU | No |
Reviews
Product Tags
Related Products