Professional fit motorcycle handlebar mount with IPX4 waterproof tough case & Hella / DIN / BMW style charging cable for the Samsung Galaxy S5 phone.
IPX4 Waterproof tough case - protects in light rain showers & damp weather.
Polycarbonate hard shell case.
Bespoke anti-shock liner.
Power access.
Headphone access (headphones not included).
Access to camera / video.
Book-style opening.
Locking mechanism top and side with additional seal clips.
Touch screen access.
External button access to major function points.
Additional screen protector.
The PRO handlebar mount - fits bar diameter 19-35mm (0.75"-1.38").
Secure twin screw fitting - screwdriver required.
Requires a minimum clear space of 42mm (1.66") on your handlebars for fitting.
Simple to attach & remove.
360º adjustment - ideal for map or satnav applications.
2 x rubber liners protect handlebars & reduce vibration.
Hella / DIN charger - Galaxy S5 charging connector - specially designed to fit the Ultimate Addons waterproof S5 tough case.
Waterproof.
Hella / DIN / BMW Style plug.
On/Off switch.
Fused (2 amp).
Weather caps.
Input Voltage: DC 12-24V / Maximum: 16A.
Output Voltage: DC 5V.
Reverse Voltage / Short-Circuit / Overload Protection.
Overall length approx 0.9m (35.5").

What's included?
1 x Tough Case
1 x PRO Handlebar Mount
1 x Hella / DIN charger

Note: The video is an example of the mount style and will not show the cradle / device.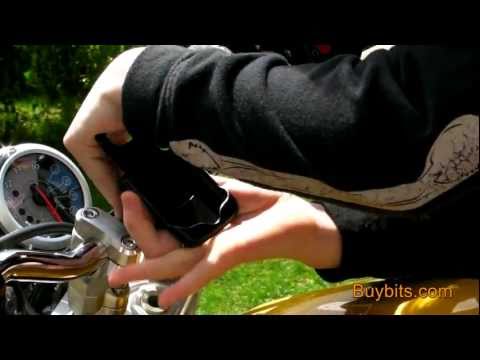 How to use the Ultimate Addons Handlebar Mount - YouTube
Video will open in a new window
[isdntekvideo]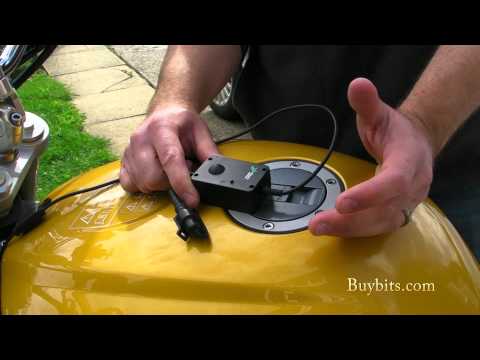 Ultimate Addons Hella/DIN socket Hardwire Cable - YouTube
Video will open in a new window
[isdntekvideo]

When fitting the case to the mount you must ensure you engage the three prong attachment system, firmly pushing together until it clicks.
Some force will be required. If in doubt view fitting video.
5052010302204