Dedicated iPhone 6 4.7 multisurface car mount for dashboards, console areas and windscreens. (not suitable for the iPhone 6 Plus 5.5")
Unique PU suction pad will adhere to just about any clean dry surface that's offers a flat area of around 75mm in diameter.

This mount offers a removable mounting solution which is ideal for satnav or map applications.

The arm is strong rigid 10cm arm that's fully adjustable and allows the iPhone 6 cradle to be positioned vertically or horizontally.
Incorporates 65mm clear PU suction cup which is is sticky to touch but isn't adhesive.
The mount can be removed and repositioned repeatedly and won't leave any residue or damage a sound surface.
If the PU pad becomes dusty / dirty it can even be washed, so if the suction should fail simply rinse under the tap, leave to dry naturally and it's ready to use again.
Suction cup has a removal tab.

How does it works?
Press the arm's suction cup against a clean dry surface and push down the lever release arm.
This creates a vacuum so the PU base will hold to both smooth and textured surfaces on both horizontal or vertical planes without having to use an additional dash disc or friction mount to ensure grip.
Works on:
Textured or smooth dashboards (best suited to hard dashes / consoles rather than covered), glass, console / cockpit areas, work surfaces, desks & tables etc
To Remove:
First lift the lever and pull on the removal tab to break the vacuum, a gentle rocking motion while lifting the removal tab works best.
Please don't just pull at the mount, it wasn't designed to be removed that way.

Always check the mount is secure by giving it a wiggle before inserting your iPhone.

This mount includes a dedicated iPhone 6 cradle which had been designed to contour the iPhone 6 leaving the camera & all function areas free.
Due to the bespoke nature of the iPhone 6 holder is is not suitable for use with a case or skin.

Video: This video is an example of the style of mount and will not show the iPhone 6 or the iPhone 6 cradle.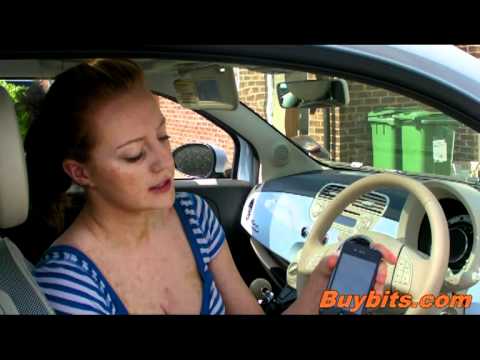 iPhone 4 Car Mount - New design mount sticks to smooth and rough surfaces - YouTube
Video will open in a new window
[isdntekvideo]